Your dental hygienist, your oral health
Good oral health is a fundamental part of good health
and regular professional examinations and attention are fundamental to good oral health.
Your dentist will examine your teeth, mouth and gums, and will treat, with your consent, your dental and oral health problems. But it is also important to keep your mouth, teeth and gums in the best of health, all the time. This is where your dental hygienist has an important role to play, with a personalised maintenance programme recommended by your dentist.
Prevention is better than cure
Your hygienist is qualified to give you an ultrasonic & hand scale & polish to remove the harmful plaque (which contains oral bacteria) and tartar/calculus deposits which can lead to gum disease, putting you at risk not only of early tooth loss but also of strokes, diabetes and heart disease.
Please note: the European S3-level treatment guidelines published in May 2020, which has been embraced by the Office of the Chief Dental Officer England, demonstrate that there is no difference in outcome from using hand instruments as opposed to aerosol generating procedure (AGP) instruments such as ultrasonic scaling devices. Furthermore, the CDO considers that looking after gum health can continue without AGP, and should be regarded as an essential health procedure.
As current guidance advises to minimise AGPs wherever possible to avoid any possible spread of coronavirus, our hygienists will initially be employing hand instruments only.
You'll be pleased how much smoother your teeth feel afterwards, and with the removal of staining, your natural confidence will come through in your healthy smile.
She will help you (and your children) learn and maintain good habits of dental care, offering guidance on proper brushing and flossing and advising on what to eat and drink (and what to avoid!).
If you have problems with sensitivity or are concerned about bad breath, she can discuss possible causes and suggest appropriate solutions.
If you have implants, crowns, bridges or dentures, she can advise on how best to look after them.
Your dental hygienist is a highly qualified professional
Each has completed a two year Diploma in Dental Hygiene, continued to develop their skills, and registered with the General Dental Council, entitling them to use the letters EDH (Enrolled Dental Hygienist) after their name.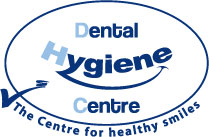 How often should I see the dental hygienist?
Your hygienist will discuss with you on how often you should normally attend to keep your teeth and gums healthy. If you have a greater susceptibility to gum disease, more frequent visits may be called for initially.
Will it cause discomfort?
Dental hygienists are trained to help you care for your gums, not damage them. Areas which need more attention may suffer some bleeding, and a degree of discomfort. But these effects will be slight and temporary – and well worthwhile!
And our dental hygienist fees are great value too.