Special Offer
Teeth whitening – your questions answered
Will I end up with those unnatural-looking ultra white teeth you see on TV?
No. The treatment will make your teeth appear noticeably whiter and cleaner - but not to an 'artificial' degree.
Can I get these whitening treatments on the NHS?
No - the NHS does not fund so-called 'cosmetic treatments'. The good news is that our all-inclusive fee is currently £245.
Can I get more immediate results?
Yes, you can get instant results in a single chairside application with your dentist. Your teeth can whiten noticeably in just 60 minutes.
For this "express" approach, our competitive fee is currently £395. This includes the chairside application as well as a set of take-home whitening trays and top-up course. You are very welcome to come in for a free consultation before you decide.
Will the treatment have to be repeated every year?
There is no need. Once your teeth have been whitened, they remain whiter for some time. Results can readily be maintained, by "topping-up", every so often, or when you may feel you'd like to have a 'top-up' for a special occasion such as a wedding. The cost of "topping-up" is similar to cost of a visit to the hygienist.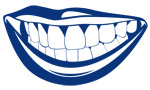 Is the procedure different for men?
No. Teeth are teeth!
What else?
The dentist will explain any issues that might affect you before you decide to go ahead. For example, these treatments don't affect white fillings, crowns or replacement teeth. There can be a degree of sensitivity, during the treatments, but this can largely be overcome using desensitising gel, and will fade after a few days. And you must be over 18 – that's the law.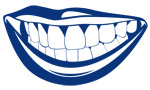 What about "over the counter" products?
Teeth Whitening is popular and that is why there are many over the counter mouth rinse/tooth paste/tooth whitening/bleaching products. But they must not contain or release hydrogen peroxide exceeding 0.1 %.
The Legislation now effectively makes teeth whitening the practice of dentistry. Only qualified dentists and their trained teams can undertake teeth whitening.


Straighten your front teeth.....quickly
Visit us for a free assessment. Your certified Inman Aligner dentist will discuss your concerns, check to make sure the Inman Aligner will work for you and answer your questions.
How does the Inman Aligner work?
A special customised Inman Aligner is created for you. It has nickel titanium coil springs that guide your teeth into their new position to achieve results quickly.
How long will the treatment take?
Most cases are completed within 6-18 weeks by wearing it daily. As no two sets of teeth are identical, your Inman Aligner dentist will give you a realistic guide of how quickly the treatment will take for your teeth.
Ideally, you need to wear the Inman Aligner for most of the day & night. Do remove it before eating and then clean your teeth before refitting. And, of course, for special occasions, the advantage of the Inman Aligner is that it can be removed for a few hours.
How often will I need to come for check-ups?
During the treatment, your Inman Aligner dentist will see you every 2 to 3 weeks to monitor your progress, tweak the Inman Aligner if necessary and answer your questions.
After I am happy with the treatment, will I need to come again?
Of course, you should still visit us afterwards for the usual checkups like our other patients!
How much does it cost?
Your certified Inman Aligner dentist will give you an exact figure during your initial consultation. At Dental Hygiene Centre, our fees are competitive with the overall cost of treatment depending on the number of visits required and complexity of the case. Most treatments complete with only one appliance making it good value for the superb confidence engendered by a great smile.
What else?
Your certified Inman Aligner dentist will explain any issues that might affect you before you decide to go ahead. For example, as the Inman Aligner will be something new in your mouth, it can feel a little uncomfortable for the first few days. After the first week or so, most patients get used to wearing and speaking with it for the remaining part of the treatment. Some form of retainer is needed to hold your teeth in their final position - your Inman Aligner dentist will discuss some options with you.